Spring 2017
This 4-unit course quantitatively evaluates all aspects of the water cycle. In spring 2017, the course was listed as a Data Science Capstone for Berkeley's new Data Science Initiative. Students who take this class gain experience with hydrologic modeling and data analysis using Python (see example exercises and tutorials below). Throughout the semester, we engaged in a partnership with the Institute for Disease Modeling, using the case-study of hydrologic modeling to support projections of malaria transmission in Burkina Faso as a theme of study through the semester. For their final projects, students worked in teams to improve the representation of specific hydrologic processes in a model that the Institute for Disease Modeling is using in support of their efforts to eradicate malaria. Ph.D student Mollie van Gordon served as the GSI for the class and played a critical role in its success.
Exercises and Tutorials in Jupyter Notebook
Jupyter Notebook is emerging as a powerful tool for teaching and collaborative coding. In the interest of open science/teaching/computing, here are the html versions notebooks we used in class exercises and assignments. The answer keys will be made available to other educators upon request. The .ipynb source files are available from Github.
Exercises
Tutorials
Photos from Class Presentations
On the last day of class, the three teams of students presented their work on modeling malaria hydrology.
One team compared the ability of different models to tackle evapotranspiration at regional scales: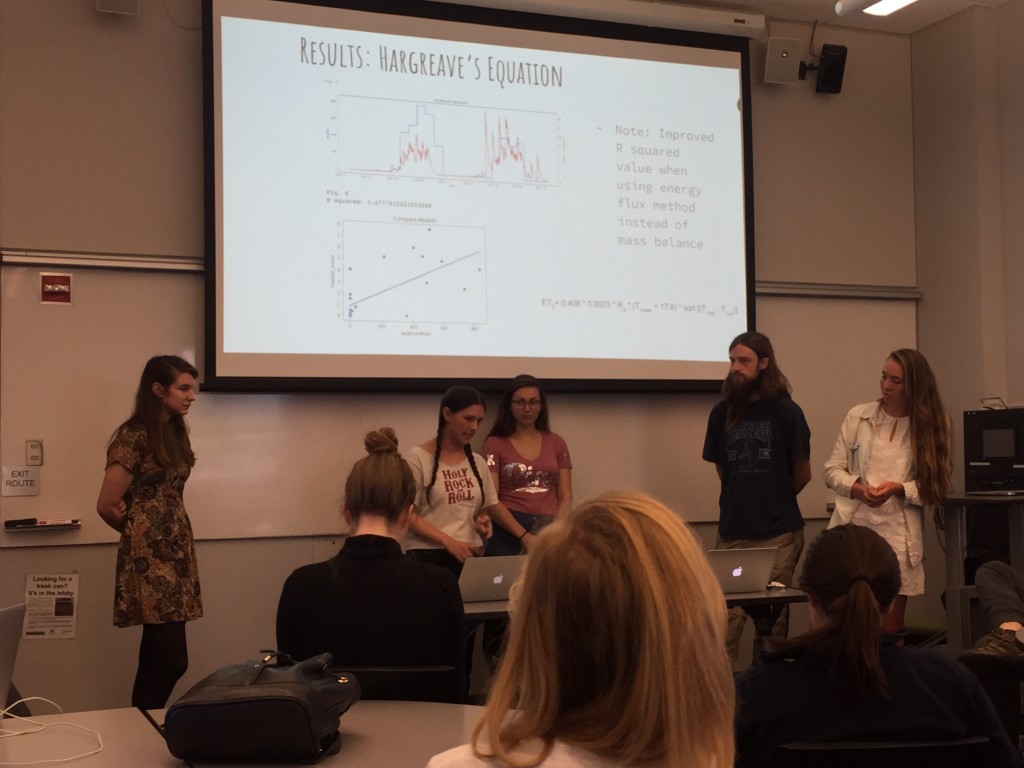 Another team tackled the challenge of representing overland flow and its implications for streamside and temporary habitat: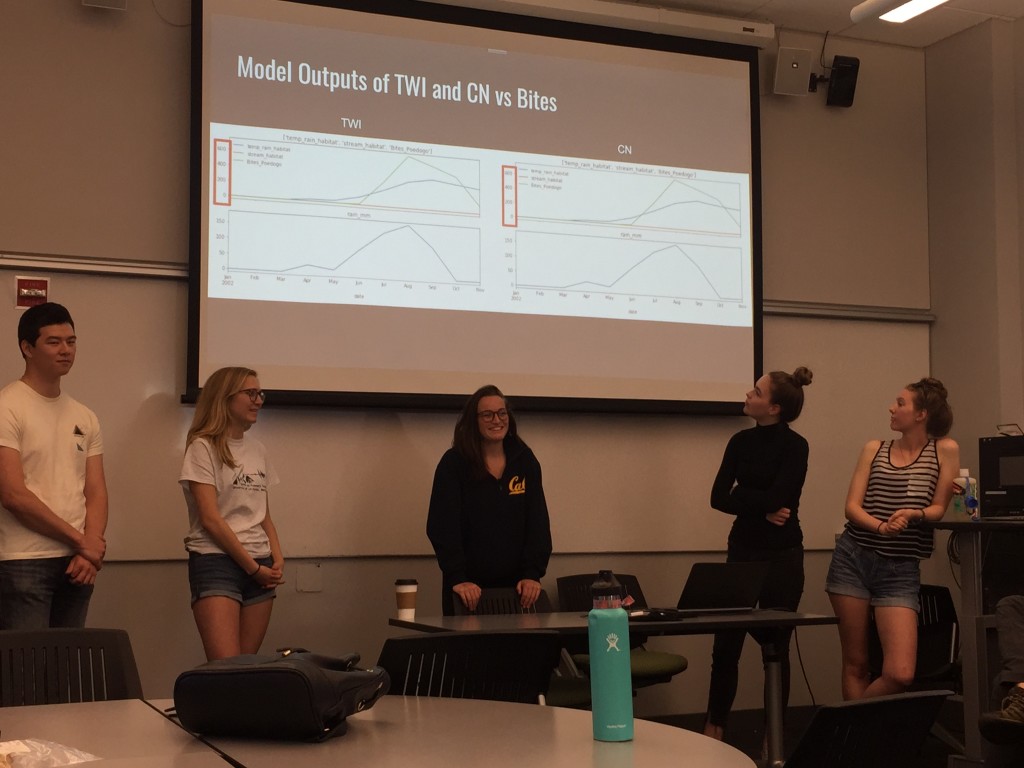 The third team tackled the influence of topography on the ponding of water in depressions: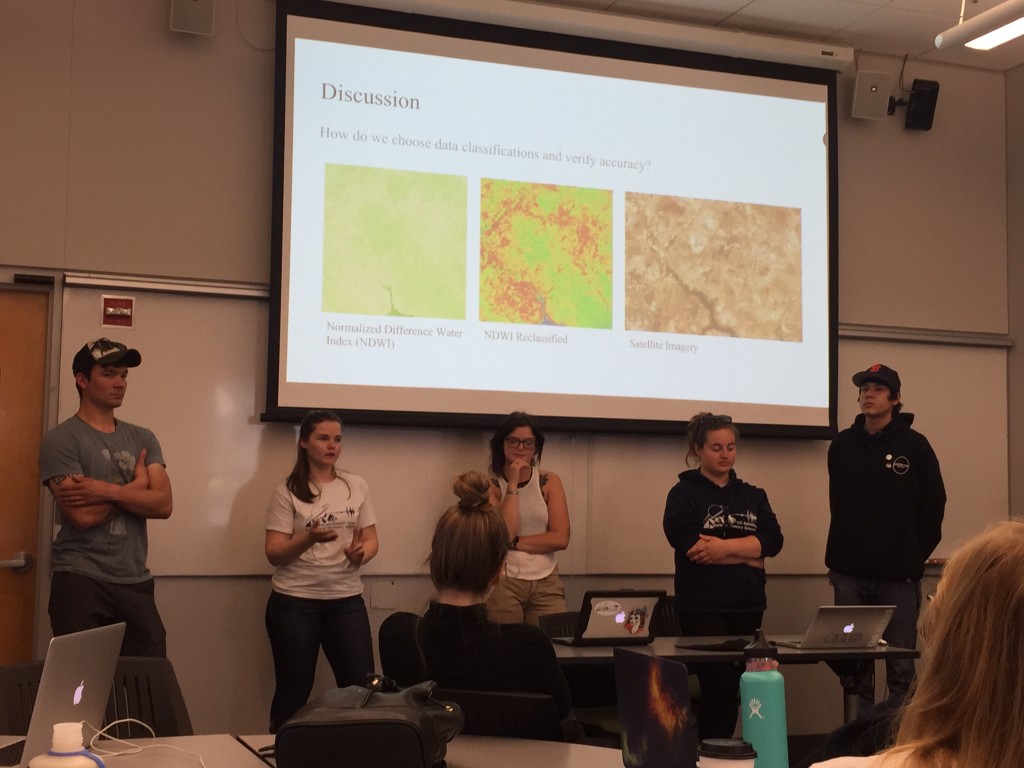 All of this work will make valuable contributions to the challenge of modeling the hydrology of malaria transmission over large spatial scales!
Banner photo credit: Mollie van Gordon